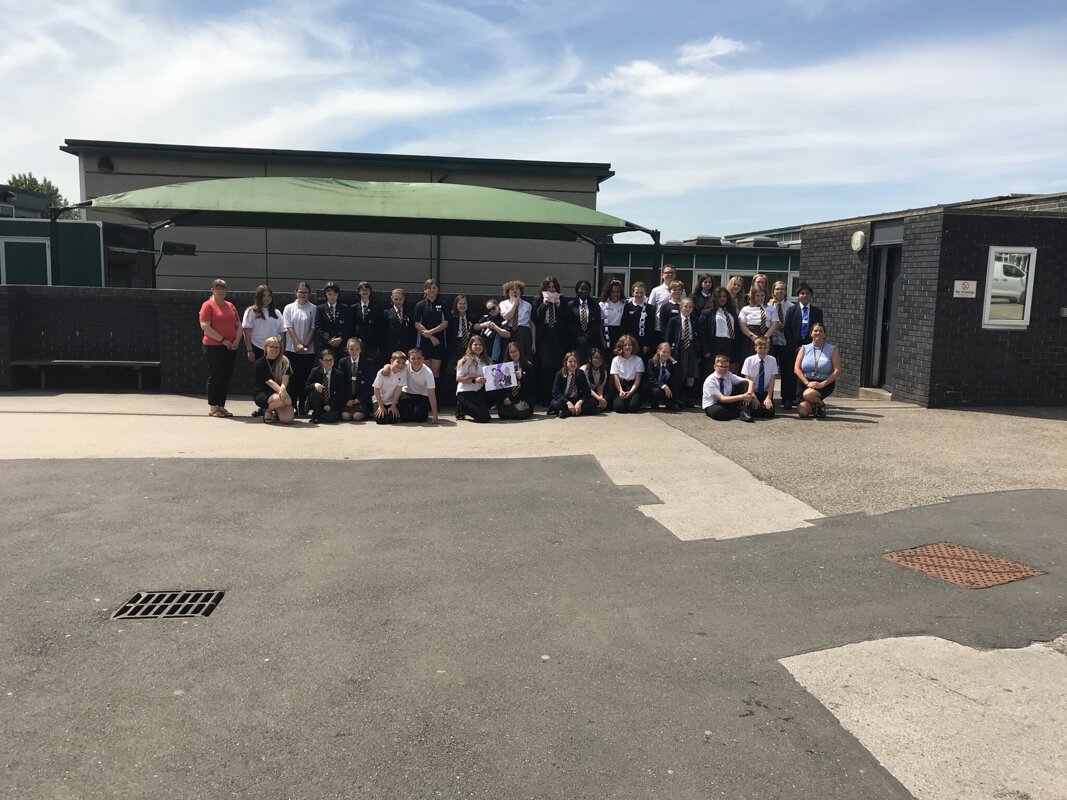 On Thursday, 16th June, Book Club members took a trip to West Park to watch the winner of the Carnegie Book Awards be announced. Book Club had begun this journey over eight long weeks ago when the shortlist was announced. Since then, over 20 pupils have been busy making their way through the eight books which included:
October, October by Katya Balen
When the Sky Falls by Phil Earle
Everyone Dies Famous in a Small Town by Bonnie Sue Hitchcock
Punching the Air by Ibi Zoboi and Yusef Salaam
The Crossing by Manjeet Mann
Guard Your Heart by Sue Divin
Cane Warriors by Alex Wheatle
Tsunami Girl by Julian Sedgwick
We are so proud that a lot of our book club members made their way through all eight! A phenomenal achievement.
Our pupils were invited to West Park School in Spondon, to join West Park and Murray Park pupils for some Carnegie themed activities and to watch the results being announced live.
Pupils were mixed with students from other schools and began with a quiz: testing their knowledge on all of the books in the awards. We were proud and not the least bit surprised that Agnes and Alexandra were part of the winning team. Their love and knowledge for books in astounding. Following this, our mini teams had to produce a two minute pitch for our dragons (teachers from all schools) to convince them that their given book is the best. It was delightful to see such a variety of ways students engaged with this task. We had some very persuasive speeches from Hadassah. There was some amazing scene re-enacting from Casey, Casey, Grace, and Abbie. There was even some maths that sneaked in from Patrick and some Japanese and art from Evie and Jorgia. We were all impressed by not only the quality of work produced by the students, but the fellowship and teamwork that everyone showed, very quickly making friends with strangers and producing some spectacular pitches. Ultimately, the dragons had to pick a winner and we were delighted to see our very own Hadassah and Patrick were part of the winning team.
During break, we were kindly given a tour of West Park's library and then came the big announcement...
October, October by Katya Balen won both the Shadowers Award and the Carnegie medal. This book ranked very highly with our students although ultimately, our cohort voted for Guard Your Heart by Sue Divin as the best.
Our day ended with a treasure hunt (created by a West Park pupil) and we were thrilled to see our student, Emma, winning the prize. We had an amazing day and everyone agreed that, after the tough two years with COVID, it was lovely to meet with new schools and come together to celebrate reading again.