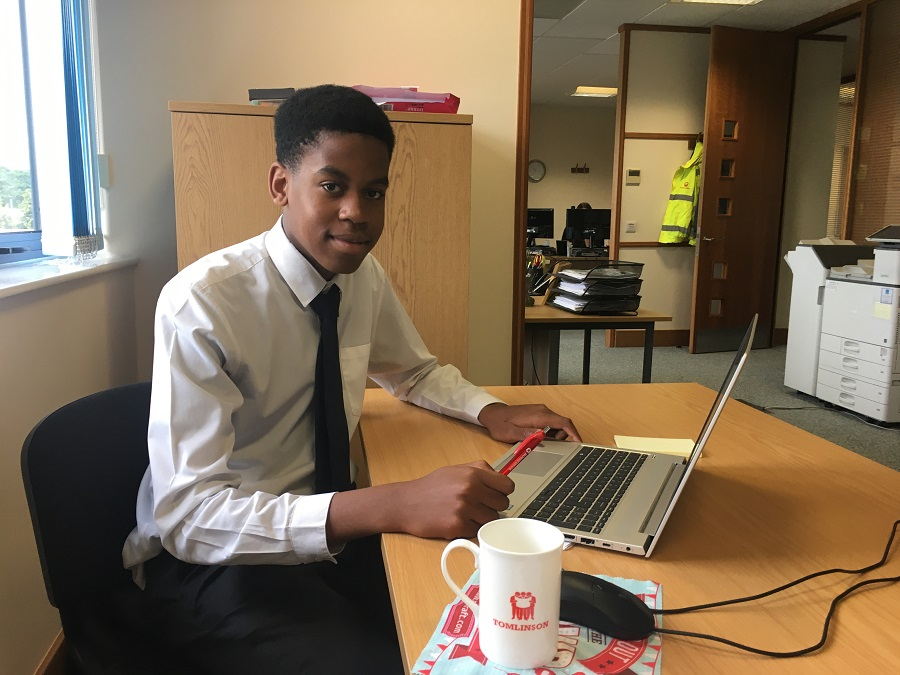 Last week saw the success of our FIRST EVER Year 10 Work Experience Week.
Work experience week aims to give students a first-hand encounter of the world of work, allowing them to demonstrate and develop their skills and learn more about the opportunities available to them in the future.
120 students went out on placements with local (and some not so local) employers, from a dog kennel to an MP's office (and what a monumental week for it!). For those of you who like a statistic - that's 72% of the year group! We would like to extend our thanks to all employers involved for offering this opportunity, and also congratulate our students for representing Derby Cathedral School so well. We've had lots of great feedback from employers, students and parents alike. Since coming back into school, the students have seemed so much confident than before, and the general 'buzz' around work experience is positive.
Meanwhile, 35 students stayed in school and took part in the BAM Zero Carbon Challenge, where across the week they were tasked with redesigning the tea room at Avoncroft Museum (a real-life BAM project). The students had a Teams call with representatives from BAM each day, where they got an insight into different careers in construction. Alongside this, students also helped out with various tasks around school, for example assisting with the Year 6 transition by being a leader figure for the younger children, creating display boards and helping the site team manoeuvre bits of furniture. They really enjoyed being useful!
Overall, we are very impressed with the aspiration and tenacity our Year 10s demonstrated during work experience week. We have no doubt that this experience has proved valuable and will prepare them for taking their next steps after year 11.
Well done!
Here's what the students had to say….
"I learned much about my career options, and it has revitalised my belief in my career options"
"I liked seeing how the working life works and how businesses are run"
"I enjoyed taking care of the year 6s. They were really fun to be around!"
"It was a very new experience and I learnt lots"
"I liked how busy the days were, and I got a part time paying job from it!"
"I loved being able to work with a range of learning abilities of children while learning how to manage time better and work under pressure"
"I was able to meet new people and perform tasks that I thought I wasn't capable of doing"
Here's what the employers had to say…
"The pupils were friendly, polite and helpful – a real credit to Derby Cathedral School" – Ash Croft Primary Academy
"We thoroughly enjoyed having the company of [the two students], they both were a pleasure to work with. We would be happy to accommodate further aspiring individuals sharpen their skills and give them a taste of what the world outside the classroom holds. We were impressed with their communication and proactive approach to quickly complete their tasks" – Derby Prestige Cars
"We will all really miss having [the student] around!" – Alvaston Infant and Nursery School
"Please can I express how impressed I was with the way [the student] communicated and interacted with staff. She is a credit to her school and I have no doubt she will achieve big things in her future career" – Derbyshire County Council
"It was a pleasure to see a youth of today that managed to function without the need for a phone to be held on a permanent basis!" – Trent Barton
Don't forget to follow our new Derby Cathedral School Careers Twitter: @CareersDerby.
Updates around next year's careers programme will be published on our school website very soon!
Miss Rowley