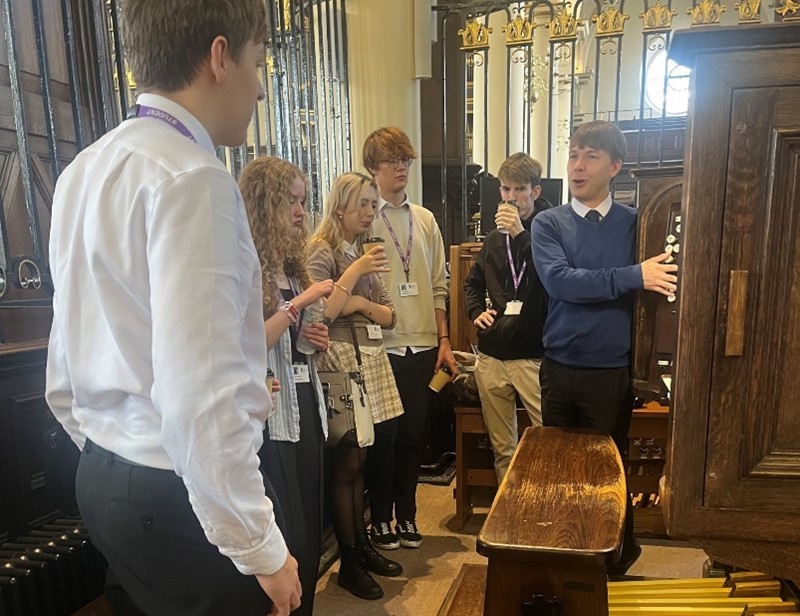 On Tuesday 26th September, Mrs Eaton took the Sixth Form music students for a visit to Derby Cathedral.
Students were shown how the organ works and demonstrated how to use the stops and other functions.
Mr Binns (Director of Music at the Cathedral) also showed students the choir room where Derby Cathedral choristers practice.
Mr Binns also explained the history of the Cathedral and explained how the organ was introduced to the Cathedral in 1939.
Students were shocked to hear that the organ would cost two million pounds to replace!