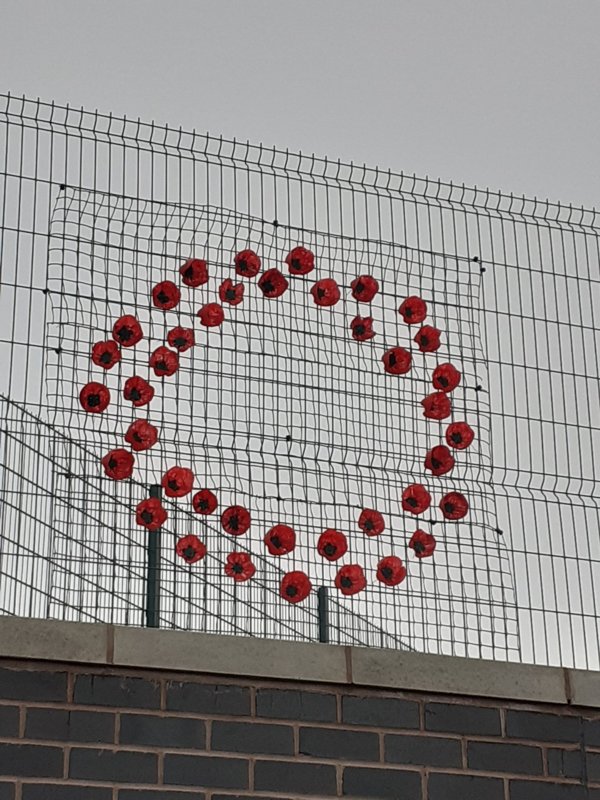 You may have already noticed the fantastic poppy wreath that the art club have created and installed at the front of the school as part of our work on remembrance over the past few weeks. The plan is that we will add to this wreath each year and it will develop and grow as the school develops and grows and become a focus for our remembrance activities. You may also be aware that our local cemetery on Uttoxeter Road hosts a number of Commonwealth War Graves. As part of their history lessons, some students have been researching the lives of those who are commemorated there. Working together with the art club, students have placed a number of poppies into classrooms and display cases around the school with name tags on as an act of remembrance for those who died in service to their country from our local area.
Other students have been inspired to do further research using the "At A Street Near You" website (https://astreetnearyou.org). This website uses maps to help you identify the home addresses of people who died in service during the First World War. Many students have discovered that people from their street died during the war and Evelyn in Year 7 found out that someone from her house was sadly killed in action. This has helped to make the conflict and acts of remembrance much more meaningful for our students.
Finally, we have been having special collective worships all week focusing on remembrance and the work of the Commonwealth War Graves Commission. In these sessions we have been asking students to think carefully about the difficult issues around remembrance such as how to remember the dead without glorifying war. This Thursday (the 11th) we will be marking 103 years since the signing of the armistice to mark the end of the First World War by observing a moment of silence at 11am. One of our year ten students is going to play the last post on a trumpet to the whole school which should be a moving and memorable experience for all.